Jacoby's Restaurant & Mercantile
3235 EAST CESAR CHAVEZ ST. AUSTIN,TX  78702
PHONE {512} 366-5808
For General Inquires, please email us here.
For Press & Media inquiries, please email Kris Swift: [email protected].
About Jacoby's:
Jacoby's Restaurant & Mercantile is a Transparent, Value Driven, Vertically Integrated, Ranch-to-Table dining experience located on East Austin on the Colorado River.  We are family operated with simple, southern and rustic roots.  We look forward to sharing our family with yours.  

About the Family:
The Jacoby Family founded Jacoby Feed and Seed in Melvin in January of 1981.  Since, they have grown Jacoby Feed and Seed in Melvin to a multi-faceted, vertically integrated family business that includes a farm and ranching operation, cafe, and rail center.  The Jacoby Family could not be more excited to bring our concept to East Austin.  
About Jacoby Brand Beef:
Jacoby Beef is bred, born, raised, and processed in Central, Texas by the Jacoby Family. Our cattle receive only the best in nutrition including pasture grass, hay, and a finishing ration specially mixed by Jacoby Feed and Seed and are never given any type of growth hormone or antibiotics. Our beef is hand-cut and dry aged 21-28 days to ensure exceptional tenderness and flavor.  The Jacoby family also raises sheep, goats, pork and exotics that will be featured on Jacoby's Austin menu when available.
About the Staff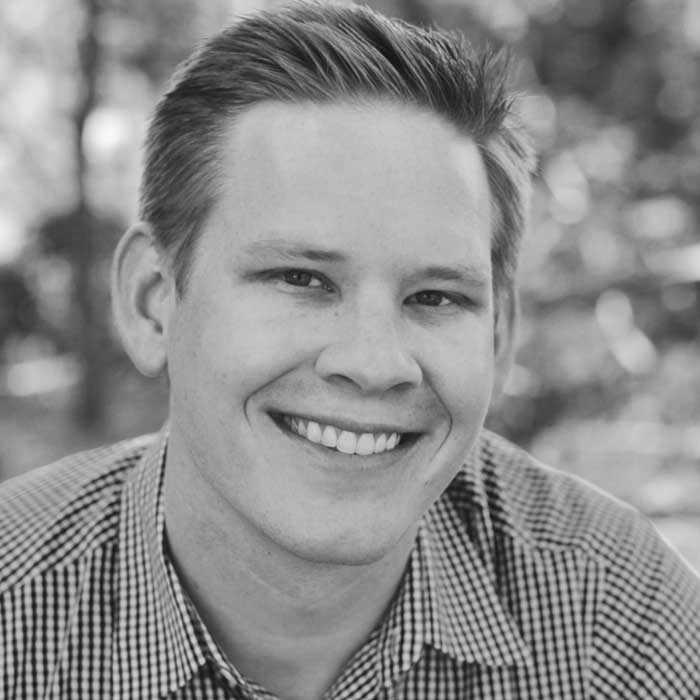 Adam Jacoby
Owner / Operator

It has been Adam Jacoby's dream to open Jacoby's since he was in high school. Growing up at his family's feed store and café in Melvin, Texas, Adam knew that he wanted to expand the family business. After his freshman year at The University of Texas, he knew that Austin was the place to do just that.
Adam is inspired by his parents daily. He knows that building something from nothing is not an easy task and they did so while raising a family of four sons. They instilled their sense of honesty and hard work in him and this drives Adam to make Jacoby's the best it can be.
Adam's favorite part about his job is being on the floor in a full dining room and connecting with different people from so many walks of life. His goal is to make Jacoby's a neighborhood establishment that is an extension of his family and himself.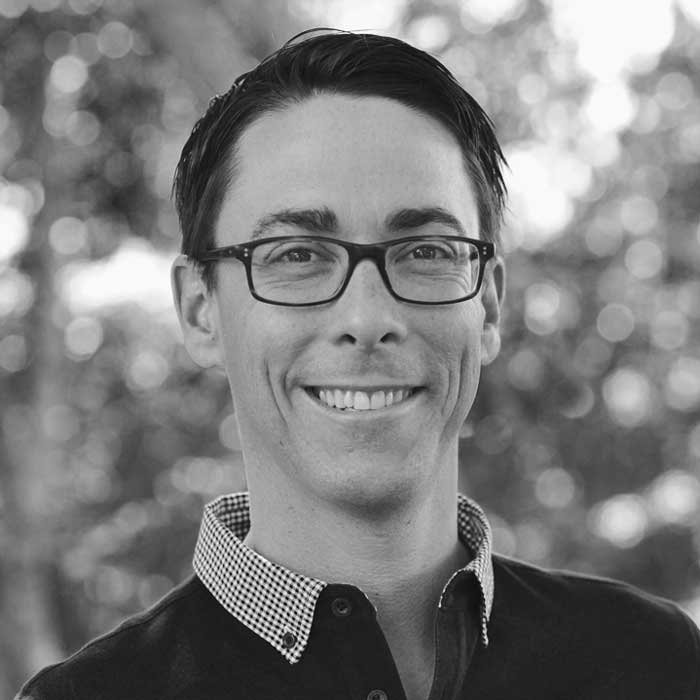 Kris Swift
Creative Director / Interior Design
Originally from Ontario Canada, Kris Swift moved to Austin to attend The University of Texas where he earned a Bachelor of Arts, Bachelor of Science and Master's degree.
Kris began his own interior design firm in 2000, Future Design Now. Kris starred in the seventh season of HGTV's Design Star. After meeting Adam in 2012, the couple began the plan to expand Jacoby's to Austin. His background made him the perfect person to help with the entire design and concept of Jacoby's Austin.
Kris has had a passion for design and food since the day that he was born and appreciates that they are both constantly evolving. He is inspired by chefs and concepts around the world and enjoys visiting restaurants around the globe.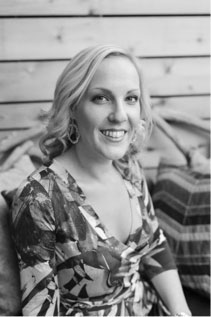 Kaitlyn Zitz
General Manager
Kaitlyn has always had an affinity for the restaurant industry and has been involved in the industry since the age of 15. Raised in NY, the fast-paced lifestyle is one she thrives in. She received a Bachelor's degree in Business management State University of New York at New Paltz. Kaitlyn's academic background lends itself very directly to her current position providing her with a skillset that gives her the confidence to lead and manage both large and small teams in high-volume, high-stress environments.
Prior to her current position at Jacoby's Restaurant & Mercantile, she worked as a bartender at Paradis, a small, coastal Florida fine dining restaurant which she helped to open, followed by Paggi House where she worked her way from bartender to General Manager. Since beginning her current role at Jacoby's, Kaitlyn has started the bar program and has already made a significant impact in the restaurant.
Kaitlyn resides in Southwest Austin and has two dogs, Frank and Rascal. When she isn't busy at work, she enjoys spending time with friends, family and either dining out or having a family game night.

A Chicago native, Albert Gonzalez moved to Austin in September of 2012 for the thriving food scene and killer weather. Gonzalez was naturally drawn to the profession of a chef. In addition to growing up in a hospitality industry family, Gonzalez's love of cooking was further cemented by his grandmother whom he frequently assisted in the kitchen during his youth. He was also inspired greatly by PBS's beloved "Frugal Gourmet", Jeff Smith, of whom he was a big fan.
A true veteran of the industry, Gonzalez possesses a formidable resume that boasts 16 years of experience and a degree from the Culinary Arts Program from the Illinois Institute of Art. His experience stretches all the way to the Bahamas where he worked at the famed Atlantis Resort. While in Chicago, Gonzalez furthered his experience at the Public House Gastropub and Sports Bar, the BBQ joint Chicago Q, Spago, Ambria, Rick Bayless's Topolobampo and the world class, Michelin rated, Spiaggia. Before joining the team at Jacoby's Restaurant & Mercantile, Gonzalez worked at Austin's cozy wine bar, Apothecary and the Rainey Street standby, Banger's Sausage House.
As an industry professional, Gonzalez makes it a priority to do everything he can to ensure the best possible experience for each guest. Passionate coworkers are key, as well as technique and great ingredients.
A family man from the get go, Gonzalez has been married for three, going on four years, and is expecting a baby in late March. When he is not working, he enjoys spending time with his family, grilling, relaxing with a book and riding his motorcycle.
Amber Anderson
Assistant General Manager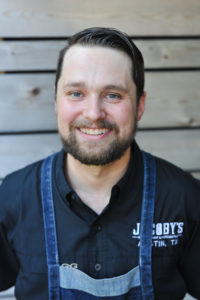 James Cole
Chef de Cuisine