We have a selection of Jacoby Brand Steaks available on a Nightly Basis. Due to the limited availability they are not published on the website. If you have questions about the daily Butcher's Cut please ask your server or call 512.366.5808
Weekly Burger Special: Fall Spice Burger… $21
1/2 lb Jacoby Brand Beef burger with fried sage, caramelized onions, arugula, and fall spiced aioli.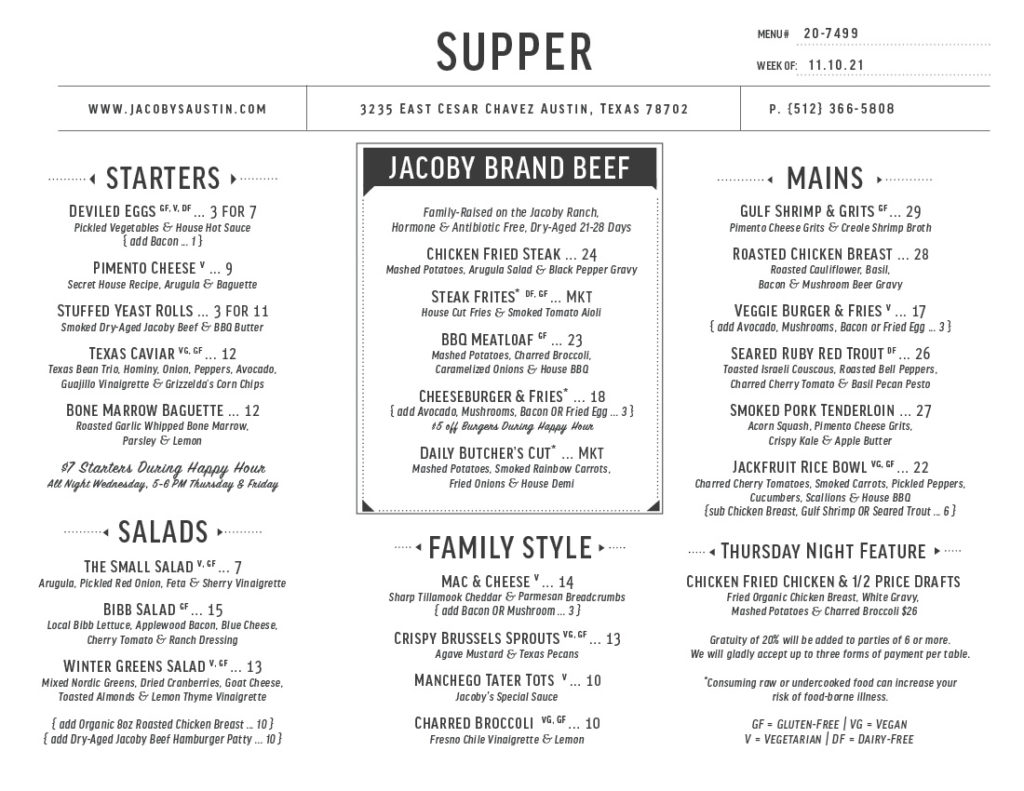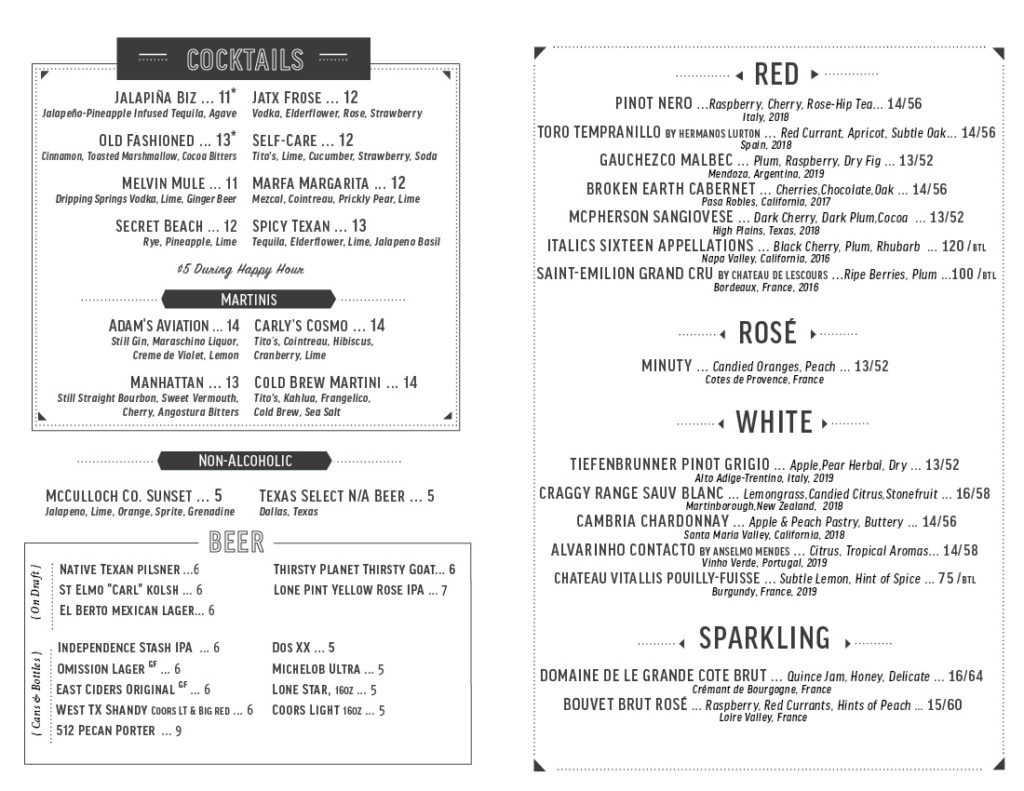 We do not allow outside Food & Beverage. Should you choose to bring your own dessert there will be a $25 fee.
We are happy to accept up to 3 forms of payment per table.